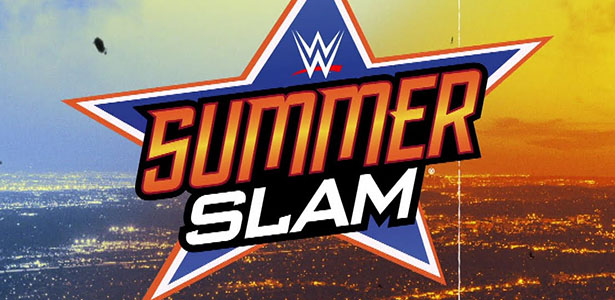 PWMania.com
Say, SummerSlam just got better, as what the World Wrestling Entertainment claimed a few weeks ago? Well, they had packed cards (10 matches to be exact) on their four-hour schedule; ditching the preshow with mostly talks and bunch of trashtalks in the process. Perhaps they are telling a narrative prior to the game itself—in such a typical manner.
Recently, Randy Orton did a great job in kicking off the WWE events by pairing with Sheamus in the first match. And what happened during their bout in Battleground was the opposite way in SummerSlam. The Celtic Warrior had to execute two brogue kicks after wisely rolling out of the squared circle off an RKO by Orton.
Total flip-side as it seems, with just a more-angst guy bragging his look against the universe. A 360 degree turnaround; and perhaps Orton will put Sheamus over soon to be heck-of-a-scene-stealer come that 'cash-in moment' comes. Not a bad way to start the festivity despite four minutes short of their previous contest.
And by the way, I liked how they put their lights on Sheamus during his entrance.
Rating: 8.1
The New Day won the WWE Tag Team Championship in a fatal four way match where they even made their opponents strong, especially the dethroned Primetime Players. Luchadors did never go wrong with this one either, though there's something that's lacking for these guys to become a legit threat for the tag team gold.
Well, just when I thought this signaled a face turn. Man, I think it backfired when The Dudley Boys appeared on RAW the following night. However, I shouldn't be more surprised because Xavier Woods has a bunch of annoying mouths running on his mind.
Still, I don't see or appreciate Kofi as a heel.
Rating: 7.5
Dolph Ziggler and Rusev ended the match in a double-countout, with a mini-catfight to cap everything off for their SummerSlam duel.
Here's the problem: Lana was less exposed compared to Rusev in the storyline of this match (it's quite different from their pre-PPV gatherings like RAW and even SmackDown), shaping of how men dominated over women in the process (sorry for sounding like sexist); and how true that the Ravishing Russian had better chops than Summer Rae, despite being an injury-prone fella? That should speak a lot.
Rating: 7.7
Stephen Amell and Neville defeated Stardust and King Barrett in a short-lived feud and a much shorter tag-team match, but a very impressive comic-book styled promotional video.
Say, the Arrow star looked like he got wrestling chops, eh? I noticed them on how he jumped from the post straight to Stardust. I doubt he wore some stilts right there.
Neville may have given way for Amellywood for the spot, but still you can never take his red arrow away from the highlight reel. Somehow, the short time had it's a-okay worth.
Rating: 7.3
Ryback defeated The Miz and Big Show in a triple threat match where the former is defending his Intercontinental Championship in such a glimpse.
Unfortunately, this match appeared like a bathroom break. It's like they forced the Big Guy to defend the title despite the 'just recovered' status. I get it: that's what's best for business, but fuck man. The IC triple threat looked like a bathroom break than what it should be—a major midcarder.
Rating: 6.4
Roman Reigns and Dean Ambrose emerged victorious in their 'family-versus-family' tussle with Bray Wyatt and Luke Harper.
Say, shades of Wyatt-SHIELD encounters way back then, with that double powerbomb. But this proved that Roman Reigns was still not at the level of a 'top guy,' something that the WWE has been pushing with.
However, I don't think the story will end here.
Rating: 6.5
Six matches rolled for like nearly half of the four-hour programme. And looks like it's about time they extend ones, like the "Title for Title" match between John Cena and Seth Rollins, where the latter won off a distraction by Jon Stewart.
And to be frank, I think his pre-event speech already set the result. Yes, aside from Cena's latest shirt. So, there goes the predictability. Forget my predictions of a potential Sheamus win. Let him build much credibilty before stealing them like shit off a previous title-crook like Roillins.
Rating: 7.4
I still hate how the winner of this Divas Triple Threat Elimination Tag Team match was named PCB. Seriously, it's like an ill-advised decision.
However, Becky Lynch won in her debut. Just like Charlotte and Kevin Owens; a premonition of a NXT takeover in the WWE recently.
But still I hate the fact that we are not seeing a Divas' title defense in the recent PPVs. How on earth will Nikki Bella's legacy will be as solid if the creative people will not book for such? Stephanie McMahon was right about the Diva Revolution, but what's a "Diva Revolution" without a Divas Championship fight? Sounds bullshit.
Rating: 7.7
Kevin Owens got back on the winning track after disposing Cesaro in what could have been a main event of SummerSlam. Yes, despite the lack of pre-event promo. They were scuffling on each other for the recent weeks anyway.
KO nailed it with a pop-up powerbomb, something that's been missing on his on the recent weeks. Well, just except on NXT takeover Brooklyn where he tried to snatch the title away from the champ Finn Balor.
Well, he barely needed that victory. And I think Cesaro did a great job in putting Owens over amidst backstage politics. At the same time, the Swiss Superman had a clear statement: he's back in the game after a year of being a fluke.
With that comes the Match of the Night distinction!
Rating: 8.5
The Undertaker and Brock Lesnar squared off once again with some bunch of interesting statistics, like how the mean Mark appeared on a non-WrestleMania pay-per-view event (which goes to Battleground) and fought in the same styled event for the first time since Bragging Rights in 2010.
And apparently, this was the longest match for this year's SummerSlam with 20 minutes and four seconds. Yes, despite a controversy along the way, with Taker taking a hell way en route to victory. Now everything seems clear: Brock, a heel for most of his second WWE tenure, was still on path of being a face role despite having that beast-like physique.
This also broke the record of Lesnar's wins over Taker. Now, some streaks were shattered. This, obviously, states a rematch. Perhaps either at Survivor Series or Royal Rumble will do. The question: did the pre-SumerSlam hype really paid well? As much as I love how the WWE made them, I think we just end up at the wrong side of the proverbial wall. I guess, as they say, "expectations triggers disappointments."
Rating: 8.0
Say, did SummerSlam lived up to become the second WWE top program? I don't even think so. It appeared like a mere extension of a typical pay-per-view—as in "nothing spectacular." Really.
The Verdict: 7.1
Author: slickmaster | ©2015 september twenty-eight productions